Corporate Social Responsibility
(CSR)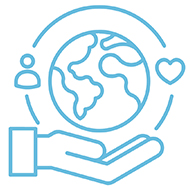 MIND is dedicated to giving back to the community, having independently allocated millions of Qatari riyals in therapeutic interventions to underprivileged families since 2017 without any government funding.
We take immense pride in our partnerships with various companies, working together to fulfill their CSR commitments while making a positive impact on the inclusion and empowerment of Qatar's special needs community. Through these collaborations, we aim to create meaningful and sustainable change in society.
Our dedicated team is committed to developing and implementing impactful CSR initiatives tailored to your organization's values and objectives. From organizing workshops and training sessions to fostering awareness campaigns and community engagement activities, we strive to create a lasting and transformative impact on the lives of individuals with special needs.
If you are interested in partnering with us for CSR initiatives, we invite you to reach out to us today. By collaborating with MIND, you can make a difference and be a catalyst for positive change in Qatar. For further information or to express your interest, please contact us via email at prmanager@mindinstituteqatar.com!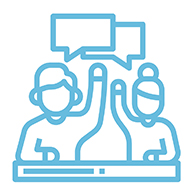 MIND takes great pride in its commitment to giving back to the community. As part of our mission, we organize a series of free-of-charge community workshops and coffee mornings that cater to schools, businesses, corporates, and the wider community. These events are designed to provide valuable insights, knowledge, and support to individuals of all ages and backgrounds. Our workshops are led by our team of highly skilled and licensed QCHP therapists, ensuring that participants receive expert guidance and advice.
Whether you are a school seeking educational workshops, a business or corporate entity interested in enhancing employee well-being, or a member of the general community looking to learn and grow, our workshops cater to diverse needs and interests.
By partnering with MIND on a community workshop, you contribute to the collective goal of fostering a healthier, more knowledgeable, and inclusive community. We welcome collaboration opportunities with like-minded organizations and individuals who share our passion for making a positive impact.
To explore partnership opportunities or to express your interest in hosting a community workshop with us, please don't hesitate to reach out. Send us an email today at prmanager@mindinstituteqatar.com!